The best steaks this side of town!
The Cow on the Hill is a fantastic concept Steak and Grill restaurant offering locally sourced and premium quality dishes with a wide range of dining options including a bistro menu.
Whether you are looking to dine with colleagues after a busy day at the office or with friends and family to celebrate a special occasion, we can provide a menu to suit all tastes.
The Cow on the Hill restaurant has a relaxed atmosphere with open plan seating, naturally lit by floor-to-ceiling windows. We welcome non residents to dine in The Cow on the Hill but we do recommend book your table in advance.
So why not join the herd and email us or call us directly on 03333 209 350 to book your table now...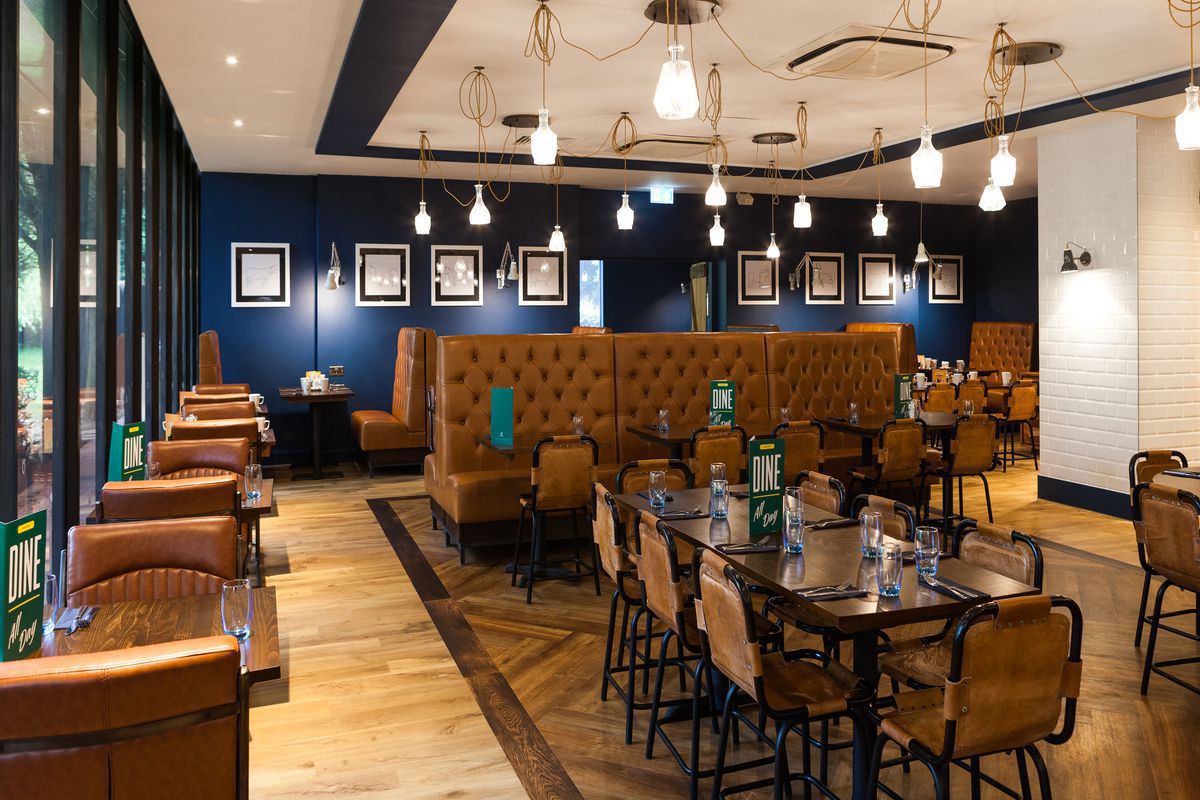 Relax and unwind
Sink into one of the comfy sofas or booths in the hotel bar which offers a cosy yet contemporary atmosphere. Open all day, the bar serves a full choice of beers, wines and soft drinks along with a range of hot drinks.
Why not make the most of the sunshine and choose to take your drinks outside to our beautiful and relaxing garden area.